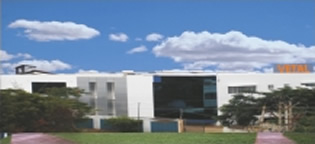 INSPECTION . DETECTION . SORTING
Vetal is a 30 years old ISO 9001 : 2000 certified electronics group company manufacturing products in Coimbatore, South India. Vetal Designs offers quality products and cost – effective solutions for wide range of industrial applications world wide in simplified forms.
Textile Industry – (Ginning, Spinning, Weaving)
Food Processing Industry – (Grain Milling)
Textile
Sorting & Detection Equipments for Contamination, Metal, Fire(Spark) in cotton used in spinning (Chute feed blow room with carding), Ginning .
Food Processing
Universal Colour Sorters for Grain Milling, X-Ray Inspection for Food Products.
VETAL has installations throughout India and a few Southeast Asian countries and breakaway Republics of USSR. Our product range is of high quality in design and our Sales , Service and Spares support extends throughout India through our engineers , agents and representatives.